We are pleased to inform that Icon Resources and Technologies (ICON) has been awarded the Bulk Tender for providing data analytics solutions on Qlik platform to Singapore Government Ministries and Agencies.
ICON has a long history of consulting and implementing Qlik solutions in Asia. Our business analytics solutions have assisted government bodies to improve their performance with minimal time and cost. It has enabled them to deliver quick, visible results to citizens through better service, transparency and public accountability.



A Partial list of analytic solutions that we have delivered for Singapore Government:
Finance and Budget Analytics
KPI Management with Balance Scorecard
Operational Excellence
Procurement and Vendor Management
Audit & Fraud Analytics
Subsidy and Grants Management
Civil Service Workforce Management
Quality Service Management
Offense Management
Geographic Information Analytics
Speak with us to understand how ICON can assist you to meet your organizational objectives.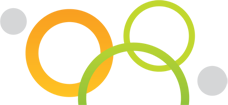 Singapore


65-6844 7100

Bangalore


+91 8088735384

Mumbai


+91 8080663044

New Delhi


+91 8287048710

Kolkata


+91 9883827411
© 2016 Icon Resources and Technologies Pte. Ltd.