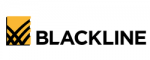 Make the move to modern accounting with BlackLine
Get a collaborative accounting experience for transformational success with Blackline's cloud accounting platform.
Centralize, streamline and automate financial close operations and intercompany accounting processes.
End-of-period accounting at month-ends, quarter-ends and year-ends occupies valuable time of the finance team. This time is spent on compiling, validating and processing spreadsheets and paper binders. Journal entries, allocations, adjustments, general ledger, and intercompany accounting reconciliations all take up a lot of productive time of finance professionals.
Icon and Blackline work together to empower clients to automate and transform and their finance function. We are a leading implementation partner for Blackline in Asia and provide their finance accounting platform to our customers.
BlackLine Platform Solutions
Finance Transformation Solution
BlackLine Finance Transformation solution centralizes the management of all period-end close activity and streamlines accounting workflows, general ledger reconciliations, journal entry management and other period-end processes. This enables the timely completion of financial and regulatory reporting and ensures simplified auditability.
Accounting Process Automation
BlackLine Accounting Process Automation solution is designed for organizations looking to innovate and optimize their record-to-report process. It covers the full reconciliation to adjustment process, allowing for transactional process automation through configurable matching rules with automated clearing of items.
Blackline Close Process Management solution is designed to automate all aspects of the financial close process. It can receive data from any source, and is compatible with all major ERP systems. By standardizing and embedding controls in reconciliation and period-end close processes, close management solutions are able to eliminate labor-intensive, non-value adding activities.
The BlackLine Intercompany Hub provides a clearing house for intercompany transactions that eliminates after-the-fact manual intercompany reconciliations and settlements. It interfaces with a company's core ERP systems and manages all of the global complexity inherent to intercompany accounting.
The BlackLine Balance Sheet Integrity solution standardizes and automates general ledger, bank, credit card, cash and other operational reconciliations to streamline and control close cycles and ensure the integrity of your financial statements.
BlackLine Cash Application transforms the order-to-cash cycle by significantly reducing the time it takes to apply cash to open invoices. When customer payments and electronic remittances are received, it uses artificial intelligence (AI) to accurately apply payments to customer invoices in your ERP.