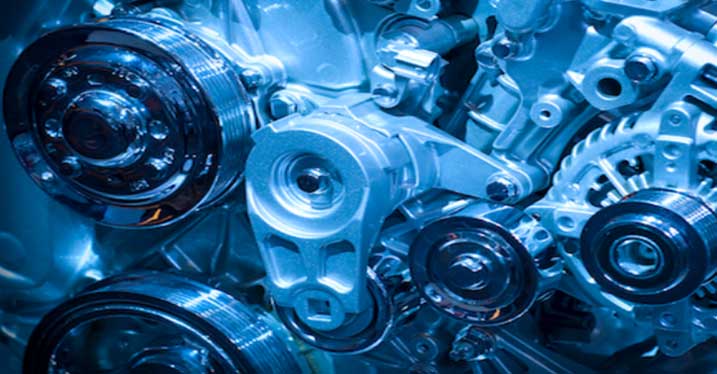 When you hear about the benefits of data and analytics for enterprise performance management, sometimes those benefits can sound a little abstract, right? Bottom line, what businesses really want is a better, well, bottom line. They're looking for higher revenues and profits and a healthy return on investment (ROI) from their software. That's why it's so encouraging to see, in a report from Forrester Research titled Unlock the Power of Data to Transform Your Business, that "data and analytics … are becoming the most important driver of competitiveness."
Your data: an untapped goldmine
Based on a survey of decision makers at enterprises in North America and Europe, the Forrester report begins with these words: "Enterprises today are sitting on an untapped goldmine — their data — and they are looking to use it to transform their businesses."
Among respondents to the survey, the value of data is almost universally recognized:
89% of firms see a significant opportunity to drive business value by improving existing products and/or services through data and analytics.
96% of respondents are either planning, implementing, or expanding data-driven decision making across all levels of their business.
Companies that have already undertaken data and analytics initiatives are realizing both business performance and bottom-line benefits. And they expect those benefits to increase substantially in the next few years.
A rising tide of data and analytics ROI
Over a quarter of survey respondents have seen more than a 20% improvement to their bottom line so far, as a direct result of data and analytics initiatives. When asked to look out at the future, almost half expect an impact of 20% or more in the next two to three years. More than two-thirds expect to realize between 2 and 10 times ROI, and some expect returns to be even higher.
Unlocking the business value of data like never before
Stating that "firms are on the precipice of unlocking the business value of data like never before," Forrester added, "they just need to ensure that they are prioritizing the right initiatives and arming data teams with the proper tools." Those tools should be based on "integrated platforms that span the full analytics and data science stack." The survey said that 54% of respondents "noted the usefulness of a multilayered and integrated platform" and that these platforms should have capabilities for model development (46%) and visualization (49%).'
Forrester further recommends that organizations "Choose tools that support a hybrid future … Most large organizations will, and should, operate across on-premises, private cloud, and multiple public clouds for better efficiency and performance as well as to avoid lock-in." We would add that the best situation is one where you can deploy the same solution either on premises or on the cloud, and be able to change your deployment method later on, if you so desire.
Consequences of inaction could be "catastrophic"
Along with the expectations of great benefits from these initiatives, it's also worth noting that Forrester said that the business consequences of NOT adequately implementing data and analytics could potentially be "catastrophic." If data and analytics initiatives fail, companies face the risk of "losing customers, increasing their security risk, and losing market share to competitors who successfully harness the power of data-driven decision making."
Data and analytics already delivering value
The promise of data and analytics is becoming reality every day. Many firms are already seeing an improvement in revenue growth (72%) and analytic efficiency (73%), as well as customer experience (74%), strategic planning (77%), and business efficiency (77%).
We're happy to add that many of the capabilities that Forrester finds essential are at the core of our own enterprise performance management solution, IBM Planning Analytics. Two of the capabilities mentioned above are developing large scale, multidimensional models and using visualization tools to create vivid scorecards and dashboards.
Whether your organization is now deeply engaged in data and analytics or if you're racing to catch up, it's comforting to know that with the right strategies and tools, it's possible for all businesses to tap their own "goldmines" of data.