Accelerate your growth with our technology consulting services
Technology and digital innovation are leading the way for business transformation of enterprises globally. We can partner with you to reimagine your business and embrace the right technology to accelerate your growth.
From strategy to execution, Icon's cross-functional team of technical and business consultants can help to optimize your technology environment with innovative solutions tailored to your unique needs.
Our consulting services cover a comprehensive range of enterprise solutions, and address both the business and technology requirements of our clients. The quality of our consulting services ensures that the solutions we provide are innovative, highly scalable and very cost competitive.
Our team of highly experienced business and technical consultants have a proven track record of implementing global projects across different industry verticals. We bring our global and local knowledge to each client engagement, and help our customers with proven expertise and industry experience.
Wherever You Are In Your Technology Journey, We're Here To Help.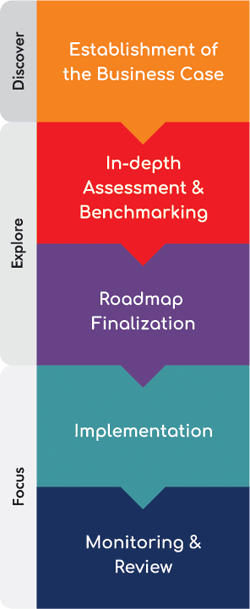 Our Experts Can Help With
Our experts can do a thorough assessment of the current IT environment and help you select the right technology and build tailored solutions that meet your business needs
As a vendor-agnostic consulting firm, we help to build the roadmap – from developing a business case to gathering functional and technical requirements, to solution demonstration and selection
Our techno-functional consultants evaluate your existing architecture and processes for solution readiness and work together with your stakeholders to configure and execute the PoC