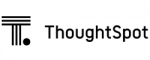 ThoughtSpot - A search and AI-driven analytics platform
Accelerate the speed of data insights and embrace the new vision for analytics with ThoughtSpot
The defining new vision for the analytics industry is delivering data insights to everyone – from C-suite executive to knowledge workers and frontline employees. The analytics market has evolved tremendously, moving beyond data visualizations and into a new era as innovations like artificial intelligence, cloud, and IoT become more pervasive.
ThoughtSpot is a next-generation search and AI-driven analytics platform and has a Google-like search interface to get granular insights from billions of rows of data.
Icon is a leading consulting and implementation partner for ThoughtSpot in Asia.
ThoughtSpot can help to analyze billions of rows in your cloud data warehouse at sub-second speed by using natural language query (NLQ). The Search Assist's automated, in-context coaching guides make it easy to learn how to use search to analyze business data.
The platform creates truly interactive dashboards with capabilities to drill anywhere to get meaningful insights from data. It allows users to go from a high-level analytics to granular insights instantly without the need for pre-defining drill paths and is able to answer "the next question" in seconds.
ThoughtSpot has SpotIQ – an AI driven calculation engine which helps to run thousands of queries on billions of rows of data and execute dozens of insight-detection algorithms. Using the power of AI, SpotIQ automatically uncovers personalized insights and delivers them in seconds.
ThoughtSpot can easily connect to leading cloud data warehouses like Snowflake, Azure, Amazon Redshift, Oracle and SAP HANA with just a few clicks. The platform delivers self-service analytics and enterprise-grade governance at scale with its Modern Analytics Cloud.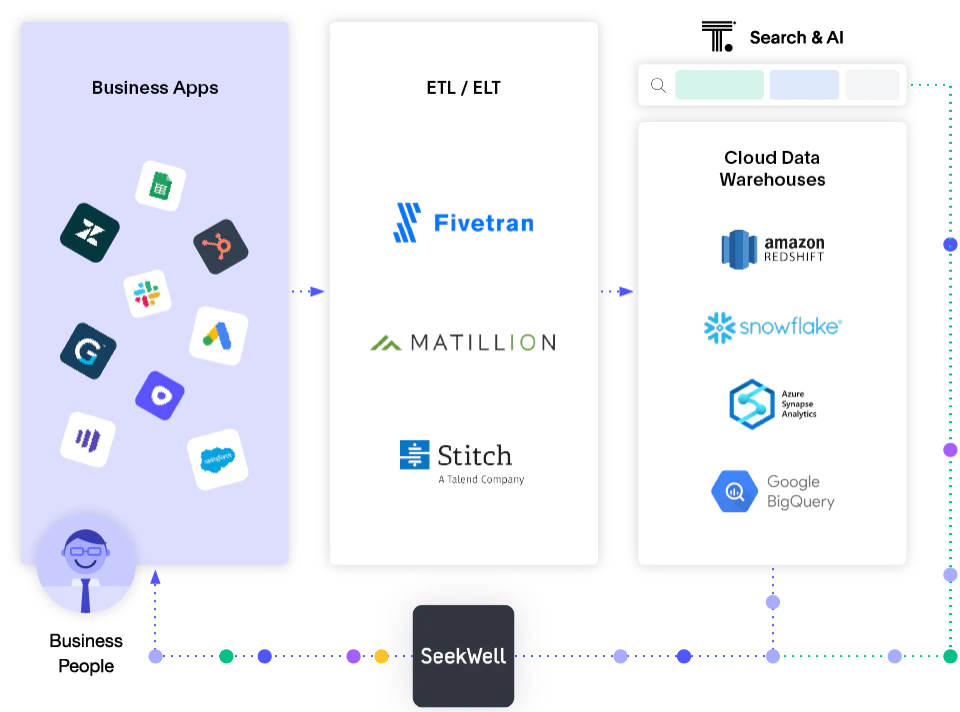 ThoughtSpot lets you push cloud data to your favorite business apps so frontline teams can view data in context, apply insights to business use cases, improve processes and make smarter business decisions.
Enterprises can securely govern their data for self-service as ThoughtSpot provides enterprise-grade data governance, security and compliance and is built for the cloud. It allows granular permissions and privileges with flexible authentication and access controls.